Full Circle
Comic books and drawing … that's all I cared about as a kid! Attending New Albany elementary through high school in the 60's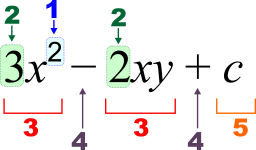 and 70's was pretty cool, although many times as a boy I felt like the proverbial square peg. I didn't play sports (or have any interest) and by today's standards, I guess I would've been considered a nerd! Drawing was the only thing I gave my undivided attention … which is probably why I had so much trouble with Algebra during the first 6 weeks of study. I didn't realize it at the time but I was a right brain thinker! Oh, I would eventually do well with courses like Algebra, after my brother tutored me and broke it down so I could grasp what it was all about … but I had to really work at it!
The old high school was something else, and I can still remember having 3 people to a locker, which meant look out below if your lockermates overstacked their books and stuff! The new high school was like something out of the future with modular walls, and award-winning design (at least that's what I heard!) and plenty of space for everyone! Which made it all the more confusing that we still attended art classes in the old elementary school building! I didn't really mind though, because that room was like a good friend to me. The two art teachers that stand out in my mind are Mrs Hale and Mrs Ballenger. Both were patient and kind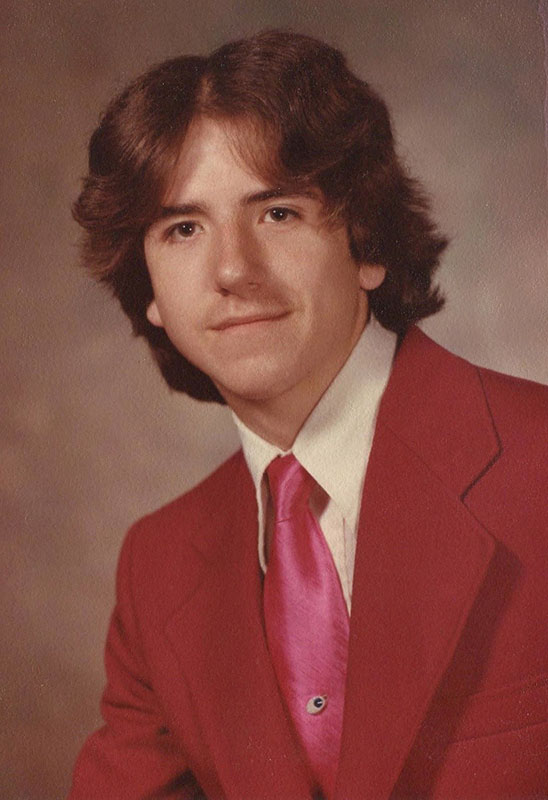 teachers who may not have always understood my passion for drawing crazy flying comic book figures rippling with muscles and such … but they gave me space to grow and experiment. I loved drawing imaginary girls with big eyes and long flowing hair, then later just drawing people in general became a fixation! True, I complained when I was told I had to learn about fine art and Van Gogh and Rembrandt … what the devil did they have to do with me?! And why am I drawing railroad tracks and telephone poles in perspective? I hate perspective! Or so I thought at the time. Still, the things I learned from my teachers and the latitude they allowed me only fueled my desire to draw more and more. I came out of my shell and began to express myself through my art! One of the best things about New Albany was the fact that everyone knew everyone! When my senior year consisted of at least 3 study halls with no option to leave early, Mrs Ballenger allowed me to spend those extra periods in the art room, where I got to know the sisters and brothers of my classmates … and to work on whatever I wanted, a dream come true!
The world was opening up for all of us after graduation in 1974 and although I didn't want to attend the Columbus College of Art and Design, I wasn't sure where this square peg would find the right fit! The answer came in 1981 with the start of an intensive 3 year training program at the Joe Kubert School of Cartoon and Graphic Art, in Dover, New Jersey. Joe was one of the premiere comic artists from the Golden Age of Comics and through him and my other art instructors I learned a lot of discipline and control, whether drawing faces, figures, or backgrounds … in perspective! I really applied myself and was fortunate to be one of their top students … but something was missing and I realized I really didn't care to draw flying men in tights all the time! Luckily a good part of my training also involved graphic design and advertising. So while I was still in school and putting in 16+ hours of work a day on illustrative studies, I began freelancing (and was yelled at for doing it too!) with two small advertising agencies in the area. That opened my eyes to the world of advertising, TV storyboard work, and freelancing in general!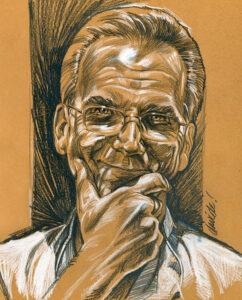 After graduation in 1984, my wife and I naturally gravitated back to Ohio. Our families and memories were here and after living in Albuquerque, New Mexico then Hackettstown, New Jersey, it was good to be home! The next 25 years were filled with lots of freelance and commission work with ad agencies and design firms, and even a 10 year stint as co-owner of my own graphic design firm, before my partner and I split.
Always remember that everything old is new again, at one time or another! After taking a different road than comic books and building a career from it, I decided to embark on another dream from childhood and began to write and illustrate children's books. I had no formal training as a writer, but after delving into every children's book I could lay my hands on, I found that anyone could do it! Online publishing was a growing child, and once I began crafting my artwork and stories, I found my graphic design training prepared me for this next step into self-publishing. The early perspective drawing plus the narrative storytelling I learned and used in television storyboards, gave me the right tools to go to work! For the past 11 years I've written and illustrated 3 children's books for myself, plus other titles for several authors. I've come full circle with my work as my books are designed and read as graphic novels rather than ordinary books you typically find on a shelf.
Today I live in Gahanna, Ohio with my wife of 42 years, Sandy, and our black lab, Sophie. Immensely proud of my Sicilian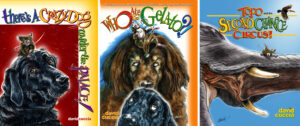 heritage and close to my family overseas, I publish my books in English and Italian versions, which are sold through my website cucciaKidsBooks.com, Amazon, Barnes & Noble, and a handful of other online sites. I'm also an accomplished pencil portrait artist (cuccciaCreative.com), with commissions throughout the United States and parts of Europe.
My early years in the New Albany school system, helped prepare me for what lay ahead in the future … I just didn't know it at the time! That small town atmosphere, the warmth of the people, and having cows and horses as your neighbors, instilled something in me that's still kicking today! Grazie e tanti auguri a tutti voi! (Thank you and best wishes to you all!)
By: Davide Cuccia