Lots of Memories
You mentioned the Little League diamond and all at once a lot of memory cells fired in my brain. Hopefully, if Connie Carr is reading this, she will forgive my grammar mistakes. Spell check should catch most of my spelling errors. We moved to New Albany in 1973. Oldest son Jimmy was ready for T-ball in 1974 I believe. Middle son Andy followed him by 4 or 5 years, youngest son Scott followed Andy by another 4 or 5 years and daughter Debbie played softball starting a year after Scott. A sum total of about 16 or 17 years in New Albany Youth League sports. Must qualify the Joseph's for some kind of award! HA!
I coached many of those years and was treasurer of the league for many years. My wife Judy and Donna Brown ran the little concession stand for many years. She remembers the rectangular pizzas (purchased frozen from Callie Cardules at the Dairy Creme) selling like hot cakes.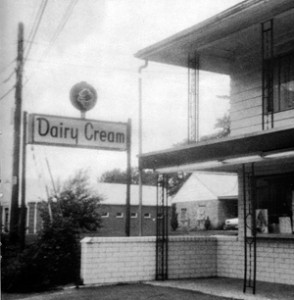 The league saved money for many years to buy a new ice machine. Coaches that stand out in my memory were Rod Putterbaugh, Mike Carr, Bill McKinney, Harold Phillips, Jerry Cherry, Jack Farley, Jim Sponagle, Herbie ("Don't look at the ball- RUN")Kellett, John Tinon, Robin Nye, and many others. Joe Morlan, of course, leaning on the outfield fence scouting for future Big League pitchers.
Many very treasured memories of small town New Albany. We love it here!!
By: Steve Joseph
I would like to add to some of the Coaches that helped get the New Albany Little League up and running:
Tom Kessee, Fred Shoemaker, Dexter Stevens, Mike Kowalski, Dave Mckinney, Chet Abshire, Bill Cowan, Hoel Harris, Gane Hatch, J B Bowe, Mr. Flowers, Jack Brooks, Mr. Seckerson, Mr. Elschlager, Johnny Bowman, Otto Lindenbolt, Pat Folie and others.